Origami Day
was first observed in Japan. It honours the ancient art of creating objects from square pieces of paper.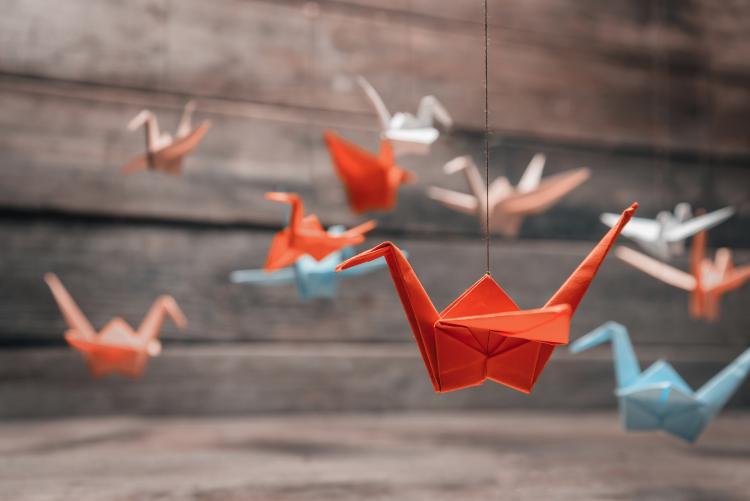 Amazing objects
have been made that are indeed works of art, but at school we will be celebrating by making much simpler animals and having the children who are adept at origami teach their peers. When they have made a recognisable animal there is such a sense of achievement.
We have a large number of books in the craft section of the library which give students ideas about what is possible, but we also have books where origami is central to the story or poetry in the book. Of course we have Sadako and the Thousand Paper Cranes in picture book format but there are other picture books as well. See these:
•
Wild Weather
by Thomas Kingsley Troupe (this is one book in a series called Origami Science Adventures)
• The Paper Crane by Molly Bang
• Yoko's Paper Cranes by Rosemary Wells
• Little Oh by Laura Krauss Melmed
• Tree of Cranes by Allen Say (just perfect for the run-up to Christmas)
•
Peace Crane
by Sheila Hamanaka
•
More-igami
by Dori Kieber
• Butterflies for Kiri by Cathryn Falwell
• Float by Daniel Miyares
• The Fog by Kyo Maclear and Kennard Pak
• Mole and the Newspaper by Laurence Bourguignon
and
•
Origami, Poems and Pictures
by The British Museum would make a wonderful present as it comes with the paper and it becomes a family reading, viewing and doing activity.